Roof Tear Off in Portland
If you have an asphalt roof that has suffered a lot of damage, then a simple repair is no longer an option, it needs a complete replacement. This is also called a tear,off since, as the name suggests, it involves tearing off the whole roof and installing a new one. Another option is a roof recover, which is when a new layer of shingles is placed over the existing roof.

A roof tear off is the more expensive option but it also has more advantages than a roof recover. If you decide that a roof tear off is right for you, then call Giron Roofing and we will do the job for you. We will make sure that your new roof stands the test of time.
The Roof Tear Off Process
Step 1: Tear Off The Shingles
Since the shingles are the topmost layer of the roof, this is naturally where to start. No matter how small the roof is, there will be a lot of shingles to get rid of, so the roofing company needs to have a dumpster to store all the discarded shingles as well as a place to transport and dispose of them.

Additionally, you should prepare the inside of the house for this process as well. A roof tear off creates a lot of vibration that can knock off anything hanging from the walls or placed close to an edge. So, make sure to secure anything that can fall and break before the tear off process begins.
Step 2: Tear Off The Rest Of The Roofing Material
The shingles are just the beginning, all the roofing materials need to go during a tear off. That includes the various flashings, fasteners, ice and water shields, vents, and everything that the roof is comprised of.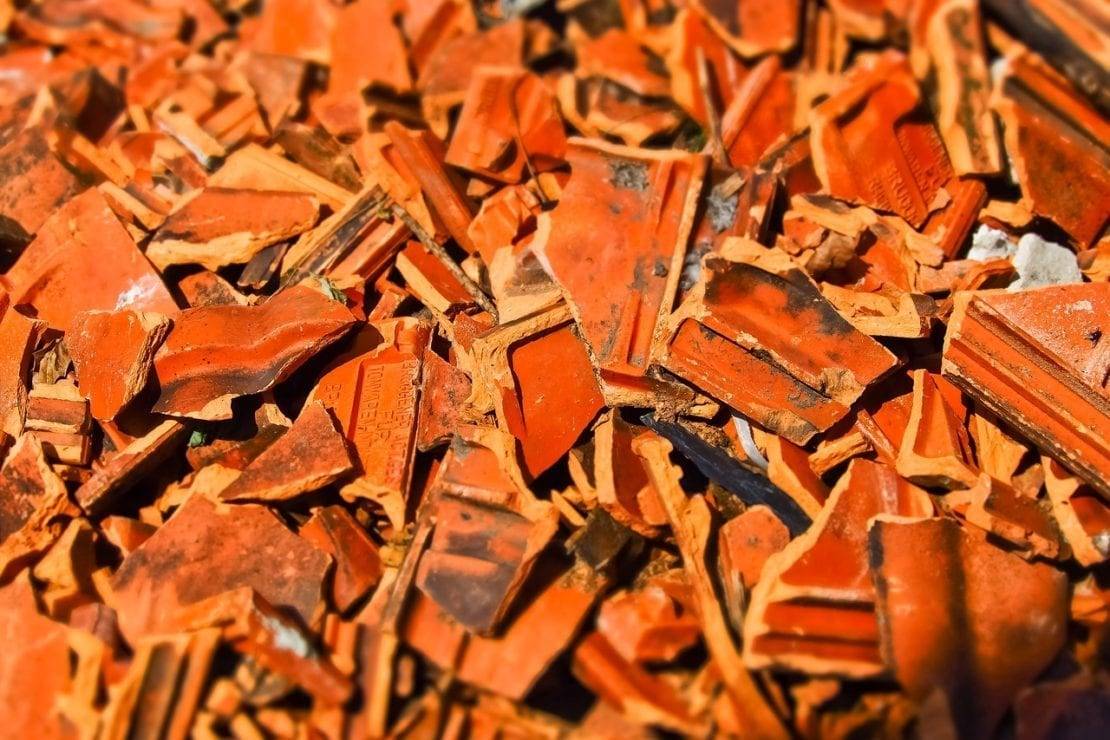 This is necessary to make sure that the new roof does not leak and will not have any defects. Flashings are prone to leakage so the best way to make sure that the new roof will not spring a leak is to replace all of the old flashing.
Step 3: Roof Inspection
Once the roof has been stripped bare, an inspection should be taken to check for any water damage or signs of moisture. A roof deck inspection should also be conducted because the deck supports the weight of the roof as well as anything that ends up on the roof, like snow or debris. A roof deck inspection needs to be conducted to make sure that there are no weak spots in the deck that can cause it to fail. If a proper inspection is not conducted, then the roof could need replacing again in just a few year's time.
Roof Tear Off Advantages
The New Roof Will Last a Long Time
A roof recover is the cheaper option but it is more of a patch, whereas a roof tear off is a complete replacement. That means the roof is essentially brand new, which means that it has a renewed lifespan. That also means that there are no leaks or defects to worry about, and there likely won't be for a very long time.
More Durability
Since the roof tear off and replacement consists of only a single layer of shingles, there is not any worry that they will end up trapping any excess heat. That is a problem when there are multiple layers of shingles, as there are in a roof recover, because heat gets trapped in between the layers and causes damage to the shingles, thus shortening their lifespan.
It Adds Value To The Home
If you are planning to put your house on sale in the future, then a brand new roof is a big selling point. Buyers will appreciate that they have a roof that is in good shape, attractive, impervious to the elements, and that will not leak. Everyone wants a roof over their heads, and the better the roof, the more attractive it makes the home.
Roof Tear Off Disadvantages
It is an Expensive Process
Aside from the materials and labor costs, you will also have to take care of the transportation and disposal costs of the old shingles and roofing materials. Overall, a roof tear off can cost up to $1000 more than a roof recover.
It is More Time Consuming
Since the process involves the removal and disposal of the old roof, an inspection of the bare decking, and installation of the new roof, it takes a much longer time than a roof recover does.
A Tear Off Can Rehabilitate Your Roof
A roof tear off can seem like an unsettling act of destruction at first glance, but it is ultimately an act of renewal and revitalization. After a roof tear off and replacement, your roof—and your home in general—will be safer and more secure than ever. Call Giron Roofing when you are ready to give your roof and your home the new lease on life it needs.