Who We Are
About Us : Giron Roofing is a family owned business in the metro Portland and Vancouver area. We are a licensed and insured General Contractor in Portland Oregon. We make sure we stay up to date on our policies for the well being of our employees and customers. We have thousands of homeowners throughout Portland and Vancouver trust us to give them the same friendly, professional service. You can feel confident in knowing you have a company that is on your side.
Most of our business is by word of mouth and for that we are grateful. Our customers come first in all areas of our business and we have been lucky to get many referrals.
Our goal is to respond to every question and inquiry right away! We pride on our customer service to ensure a smooth construction project all the way through.
Giron Roofing's number one priority is customer satisfaction.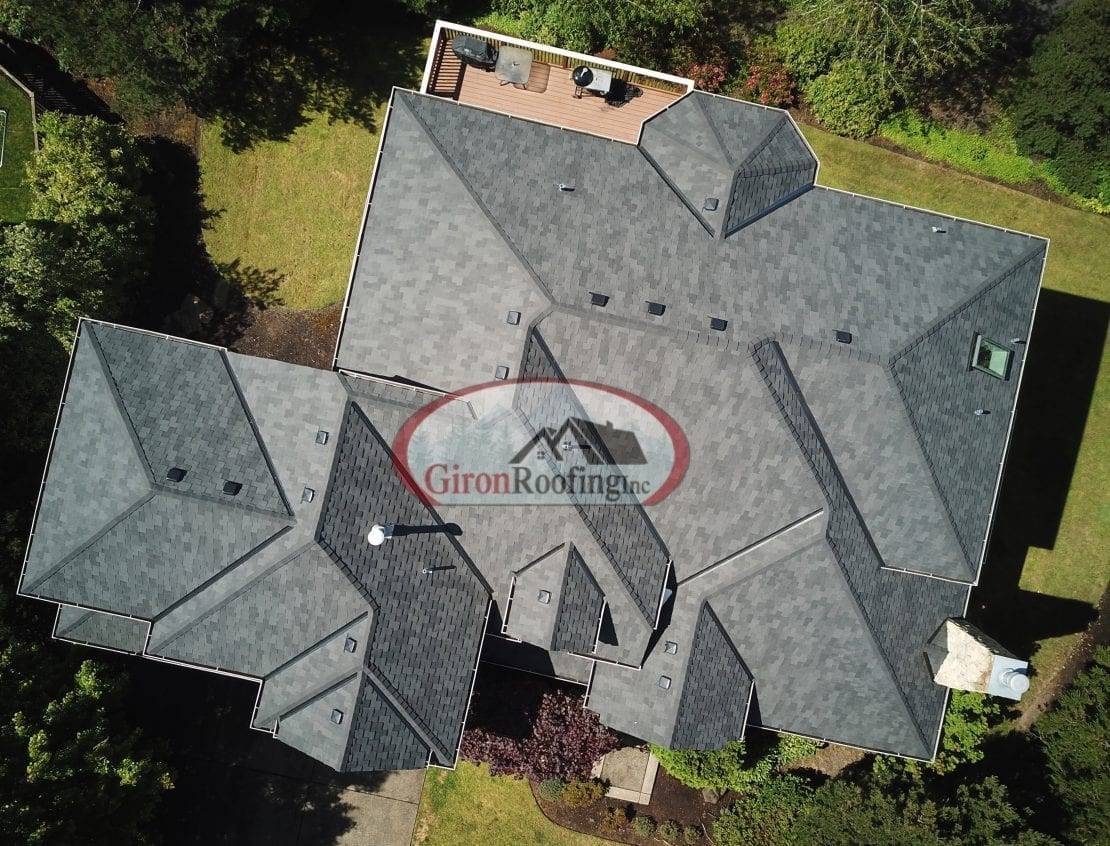 ---
We are accredited by the local manufacturers to offer superior warranties to our competitors.
Giron Roofing has earned the service industry's coveted Angie's List Super Service Award. We are so very proud to win the Super Service Award for the 4th year in a row. We have won it every year that we have been in business!
Reflecting an exemplary year of service provided to members of the consumer review service in 2013, 2014, 2015, 2016, 2017 Angie's List Super Service Award winners have met strict eligibility requirements, which include an "A" rating in overall grade, recent grade, and review period grade; the company must be in good standing with Angie's List, have a fully complete profile, pass a background check and abide by Angie's List operational guidelines.
---
Every Giron Roofing proposal details a firm price. There are no hidden costs.
We clearly outline every anticipated expense.
We are more than happy to answer any questions about our proposal to help you understand what's included, what's not, and why.
While we strive to offer a low bid for every job, it's more important that our bid is also complete and accurate.
Experienced Service Technicians
Licenses are important, but so is experience.
---
We believe in doing it right the first time, and that taking shortcuts is never the answer.
All homes are not created equally, and our team's combined experience means we have seen almost everything there is to see in the home improvement business.
Giron only works with high quality materials and products, all of which are rated at or above local industry standards and are backed by our workmanship warranties as well as specific manufacturer's limited warranties.
Only The Highest Quality Roofing Products
At Giron Roofing we have chosen Malarkey Roofing Products as our primary supplier of roofing materials for our customers. We feel they maintain the highest quality materials which provide the most longevity for our customer's dollars. Our customer satisfaction rates show we made the right choice with Malarkey.
We Are Proud to Support and Use Oregon Based Products
Giron's Green Goals
At Giron, we are committed to minimizing the impact of our business on the environment and encouraging sustainable practices within the company.
Here are just a few ways we continuously work toward achieving Giron's Green Goals:
Work with materials that are developed and transported to us with low carbon footprints.
Prioritizing the value and importance of removing and replacing materials on a job.
Minimize debris destined for landfills.
Recycling materials whenever possible and appropriate.
Partner with environmentally focused recycling centers and debris removal companies.