Portland Roofing Contractors
Increase Your Home's Beauty and Value Today
If you're a homeowner, you're probably already aware of how much the value of your real estate is affected by the condition of your roof. Nearly all real estate transactions require a roof inspection, and there's a reason for that: replacing a roof is a considerable investment. That's why it's so important to hire a reputable, knowledgeable Portland roofing contractor for your new or replacement roof.
Why All Roofing Contractors are not the Same
Stating that "all Portland roofing contractors are not the same" may seem obvious, but the importance of this concept can't be overemphasized. While there are several excellent roofing companies in the Portland area that are worthy of recommendation, there are others that are incompetent or even dishonest.
Most roofing contract companies start out small. As they build their reputation and have consistent work over time, they're able to grow. More workers means more roofing contracts, which means more experience. New contractors either do quality work from their inception or they quickly go out of business. The problem is that without a body of work, you can't know which type of company they are. You probably don't want to take a chance with something as important as a roof installation on an unknown contractor. It's better to choose a roofing contractor who has at least a few dozen projects under their belt.

Reputation
As was mentioned in the previous section, new roofing companies must do excellent work or their reputation will suffer and they'll be out of business before long. In the information age, it's very easy to determine whether or not a roofer has a good reputation or not. Sites like Angie's List (6 years on Angie's List where Giron Roofing has an A rating and 509 customer reviews) and Yelp give voice to both the satisfied and unsatisfied. Here are a few hints for screening contractors:
Consider only top-rated roofing installers in Portland.
Make sure that the roofing contractor has plenty of reviews.
Read both positive and negative reviews to see if you can determine patterns that might affect your decision. One or two negative reviews may be offset by a number of good reviews, but if all of those bad reviews say the same thing, you might want to consider another company.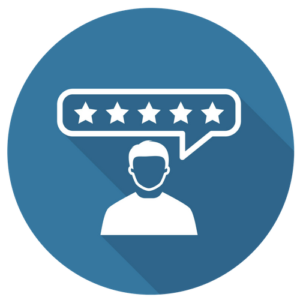 Professionalism
Most roofing contractors in the Portland area are family businesses and sole proprietorships. The level of professionalism from one to the next can vary greatly. When providing an estimate your contractor should:
Make themselves available at a time that works with your schedule.
Be on time for the appointment.
Be able to give you an approximate schedule for both starting and completing the job.
Provide you with a comprehensive, written estimate that takes into account all possible contingencies or additional expenses.
Display licensure on request.

Best Practices for Roofing Contractors
As a consumer, you have the right to expect that certain standards are met when contracting a roofer. At Giron Roofing, we hold ourselves to a very high standard—a standard which has been recognized by both our customers and suppliers. Here are a few of the essential practices that we believe that all Portland roofers should employ:
We don't undersell or lowball to win a contract. Our estimates include all expected costs and cover likely contingencies. Our customers are never surprised by add-on costs after the job has started.
While no roofing contractor can absolutely guarantee a completion date, Giron Roofing does everything within our power to finish the job on time. We won't stop or delay your job because we are trying to take on more contracts than our company can handle. We will work diligently to complete your job.
We use high-quality products from companies that carry additional warranties, like Malarkey Roofing Products.
In addition to the licensing that Oregon requires, our roofers attend additional training and carry supplemental certifications.
We are a green company that uses sustainable products, and we repurpose or recycle excess materials and the salvageable components of the old roofs.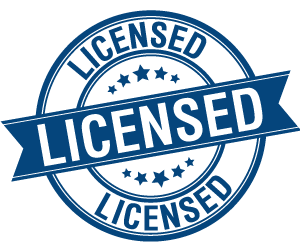 Roofing Contractor Licensing Requirements for Oregon
All roofing contractors in the state of Oregon are required to be licensed by law. You should be able to check their license number against the Construction Contractors Board database to determine whether or not they are currently licensed. Your roofing contractor should also have a certificate of liability insurance that covers each individual job. Finally, roofing contractors in the state of Oregon must have a surety bond to protect the consumer in the event of a breach of contract. Ask for documented proof of these requirements before giving a prospective roofing contractor a deposit.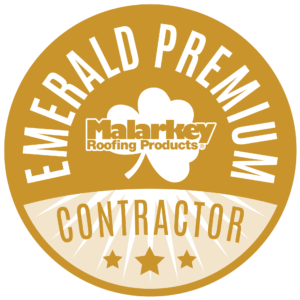 Endorsements and Certifications
In addition to licensing, many roofing contractors acquire additional certifications as they complete courses and achieve milestones for their trade. For example, Giron Roofing is proud of our inclusion in the Emerald Premium Roofing Contractor program. In order to qualify, a roofing contractor must have been in business for at least five years and developed a relationship with both our customer and supplier.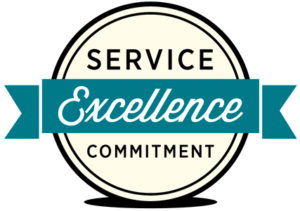 Portland Roofing Contractors Customer Excellence
For years, Giron Roofing installing and repairing roofs on new and existing homes. Our work is guaranteed against defects and most types of damage. We have rapidly grown into one of Portland Oregon's premiere roofing contractors by delivering accurate estimates and high-quality rooftops to our valued customers. If you reside in or around Portland and you need your roof repaired or replaced, contact us for a free estimate. We will walk you through the process and make sure that you are an informed, satisfied customer.

Why Choose Giron
Giron Roofing has become one of the most highly Recommended roofing companies in the Vancouver/Portland area. Giron goes above and beyond to be there for our clients when issues arise. Our clients love how responsive we are if anything happens, and we guarantee no run-arounds.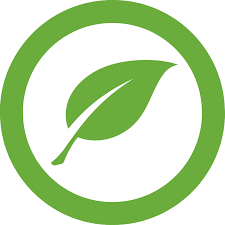 Local & Sustainable Practices
Giron Only works with the highest quality materials and products from Oregon and Washington based companies. We strive to be Eco-Friendly. We make it a mission to reduce our carbon footprint and environmental impact with the use of Malarkey Products and buying locally. We strive to tread lightly on the resources we consume during our projects and continuously reducing the amount of waste we generate.
OUR MISSION
Giron Roofing's number one priority is customer satisfaction.
Giron Roofing is a family owned business in the metro Portland and Vancouver area. We are a licensed and insured General Contractor specializing in Roofs, Windows, Painting in Portland Oregon. We make sure we stay up to date on our policies for the well being of our employees and customers. We have thousands of projects under our belt in the local area. You can feel confident in knowing you have a company that is on your side.